What do you do when you want to feel squeaky clean?0 Hop in the shower! For most of us, a long, hot shower is the height of luxury and offers that all-important me-time. 
But, before you drift off in a lather of sweet shampoo, consider this; when was the last time you cleaned your shower head? Think of it this way: would you clean your floor with a dirty mop? Your car with a dirty rag? It's doubtful! So then why would you cleanse your body with a dirty shower head? 
Maybe you have been putting the chore off for being too complicated? Or it just genuinely never occurred to you? 
Here at TLC Cleaning, we make it our mission to impart wisdom to those looking to transform their homes. Even better, we can offer the ultimate first-class deep clean to get you started. Our team has transformed houses and worked with families all across Fargo & Grand Forks, North Dakota, and Detroit Lakes, Minnesota, and we'd love it if you were our next client.
Whether you are a keen cleaning fan or just discovering your love of scrubbing, we are here to help. Read on for your ultimate guide on how to clean a showerhead with finesse. You can enjoy a squeaky clean shower head in no time!
Why Do Shower Heads Need Cleaning?
Showerheads can be easy to overlook in your cleaning routine because the majority of the dirt is hidden. Unlike the rest of your bathroom or shower curtain, grime is not immediately apparent, and so easy to neglect.
A dirty showerhead can cause several problems – apart from merely being gross. Over time, organic matter and mineral deposits will develop in the head. The build-up can hurt your water flow and pressure. This can lead to a drop in pressure or sudden, random spray patterns – neither of which is conducive to a great shower.
As well as problems with your pressure, neglecting your shower head can also be bad for your health. By their very nature, showers exist in hot, humid conditions – the ideal breeding ground for mold, germs, and bacteria. 
The mineral build-up we discussed can cause a nasty slime to build up, and this forms a seal over the head. As a result, any irritants and unwanted shower visitors stay trapped in the showerhead. When cleaned, the flow helps ensure that they are flushed out by chlorine in the water when you run the shower.
According to recent studies, a whopping 30% of all showerheads in the US contained alarming levels of Mycobacterium Avium. This is a fancy name for a pathogen, often associated with pulmonary disease. 
As an added not-so bonus, Stenotrophomonas maltophilia can also be present. It is a bacillus that thrives in that black gunk you will see around your showerheads. Left untreated, it may spread infections. Microbes run free when you turn on the hot water, making it easier for you to inhale.
If risking your health isn't enough, take our word for it: a dirty shower is grim and unlikely to win you many friend points.
How Do I Clean My Shower Head?
Your routine will depend mainly on the type of showerhead and the current level of build-up and grime. As a general rule, experts suggest that showerheads should be cleaned thoroughly at least once a month. Additionally, a quick scrub should happen at least once a week.
To get started, you need to rub the nozzles clean gently. You can either use your finger or go in with an old toothbrush. The goal is to massage the nozzles, allowing the debris to dislodge, and enable excellent streamflow to come through.
What About White Vinegar?
White vinegar is a fail-safe ingredient in many cleaning tasks, and it shines here once again – this time quite literally. The vinegar contains acids perfect for breaking down the rust, limescale, and mineral deposits. There are a few tricks to try here:
The Plastic Bag Method
For a fast, effective method that does not require removing the entire shower head, the plastic bag is perfect.
This method involves filling a plastic bag with white vinegar and tying it onto the showerhead. Once in place, secure it in place with twist ties or an elastic band. Leave it for a few hours to soak – or overnight, if possible – before removing the bag. When removed, run the hot water for a short while to remove any debris which remains.
If any debris or stains remain, you can remove them by gently scrubbing with an old toothbrush.
The Complete Removal Method
The best method for a shiny shower head is to totally remove and dismantle the showerhead for an in-depth and thorough clean. Submerge the pieces in a bucket of warm water mixed with white vinegar for at least three hours – overnight is best.
Once again, you can use a toothbrush to scrub off any stubborn stains or marks and clear the holes of any debris. Once complete, give everything an excellent rinse with clean, hot water before reassembling and replacing the head.
The Extra Touch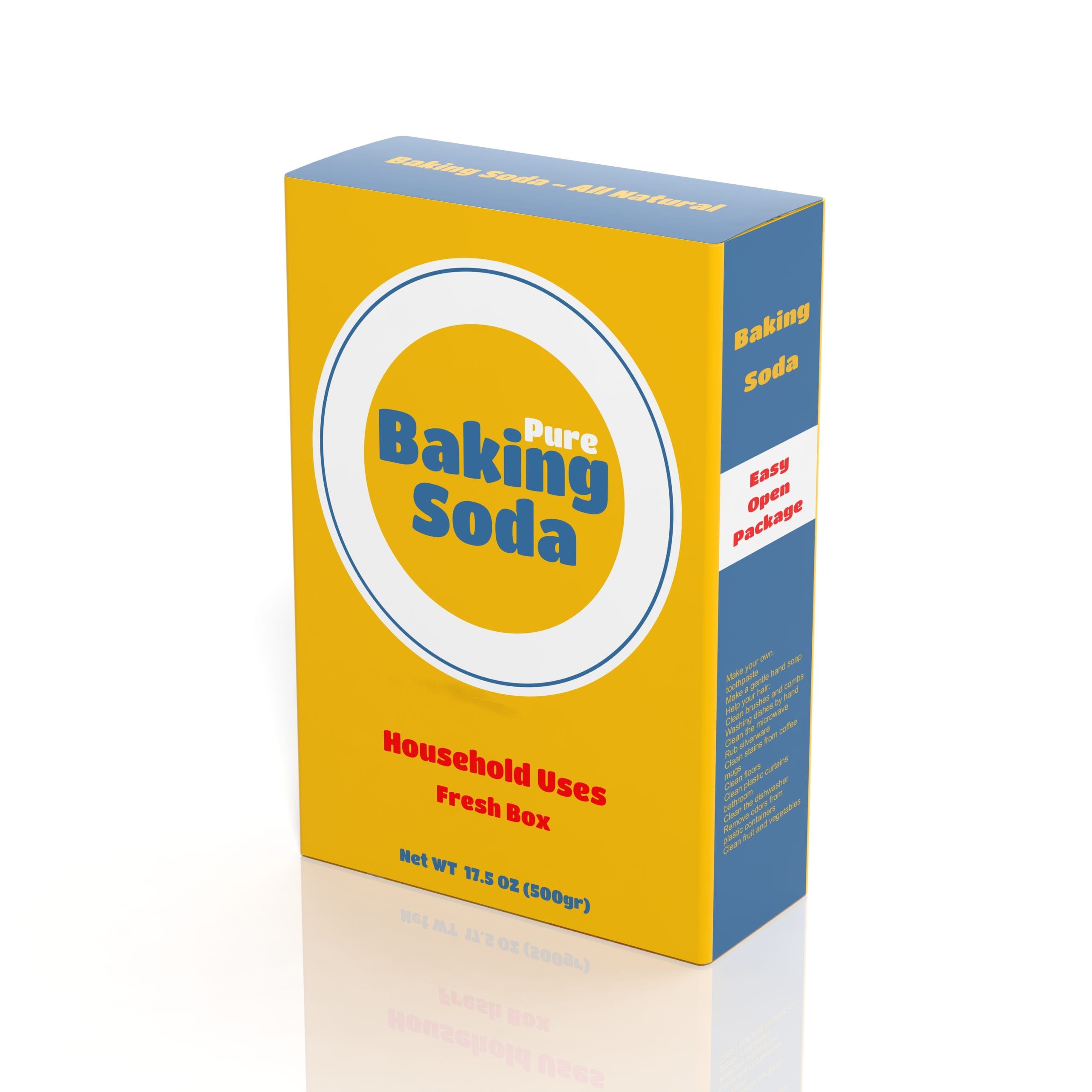 For a sparkling finish, add baking soda to your white vinegar mixtures above. This combination kicks off a chemical reaction, causing the vinegar to bubble and form carbonic acid.
Carbonic acid is a top-quality natural cleaning agent. It is handy for lifting off stains and adding extra shine to metal showerheads.
The Touch-Up
One of the two methods above should happen every month to clean the head and remove any debris. Weekly, you will need to keep it touched up. An excellent condition can be easily achieved and maintained by spraying a white vinegar-based solution once a week. Why not keep it by the shower, and give everything a spray as you get out? Doing this regularly will help to save time and keep your shower head in tip-top condition?
Get The Perfect Finish
For the perfect finish, you need the perfect product. The Barkeepers Friend is the final touch to a super clean shower head that is worthy of praise. The vinegar and baking soda combo will keep you free of germs and unwanted visitors. Meanwhile, a rub of Barkeepers Friend offers the sparkle you need for a top-quality bathroom. Now it is time to enjoy your squeaky-clean shower in perfect peace!
 How Can We Help?
Getting your showerhead clean as a whistle is an excellent start to sprucing up your home, but why stop there? Here at TLC Cleaning, we can take care of your house from top to bottom, offering the ultimate deep clean. 
A clean showerhead can be a great starting point and make it far easier to keep on top of day-to-day housework. Alternatively, get ready to host visitors, show your home for sale, or just sit back and enjoy that clean feeling!
Get in touch today, and see how our team could take your home from dive to deep clean in no time. You can just put your feet up, kick back, and relax!